* Riding Instructor and trainer for over 40 years, Licensed in Massachusetts since 1975.

* ARICP Certified Level III Instructor of Dressage, since 1996 (beg. to adv. levels)

* USDF Bronze Medalist.

* Degree in Education, B.A.

* Founding member and Secretary of the Dressage Trainer's Network of New
England, founded in 2009.

* Clinician for "Applying the Alexander Technique to Horseback Riding" with
husband, Adam Bailey, a certified teacher of the Alexander Technique since 1991.

* Program Director and Instructor for the Equine Management Department at
Mount Ida College for 5 years.

* Instructor for competitors who have won national awards for their dressage scores.

* Exhibitor at Equine Affaire and other venues with Lusitano horses from Casa Lusitana
and Sons of the Wind Farm.

* Instructor for clinics, and local schooling show judge.

* Student of many world-renowned instructors over the years in lessons and clinics,
including Kathy Connelly, Shannon Dueck, Sharon McCusker, Marie Louise Barrett,
Bill McMullin, Joy Congdon, Sylvia Loch, Bettina Drummond, Vitor Silva,
Sally Swift, Pam Goodrich, Volker Brommann and more.

* NEDA Symposium participant with Bettina Drummond as the clinician.

* Participant in and auditor of many instructor training seminars & workshops,
including those of Major Anders Lindgren.

* Auditor of many clinics over the years with various other renowned instructors
including Christoph Hess, Conrad Schumacher, Steffen Peters, George Williams,
Klaus Balkenhol, Robert Dover, Jack LeGoff, Lisa Wilcox, Lois Yukins,
Anne Kurzinski and more.




About Leslie Kornfeld

L

ESLIE

K

ORNFELD
D
RESSAGE

&

R

IDING

I

NSTRUCTION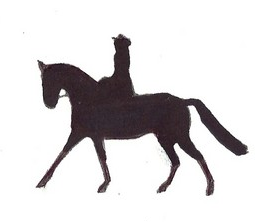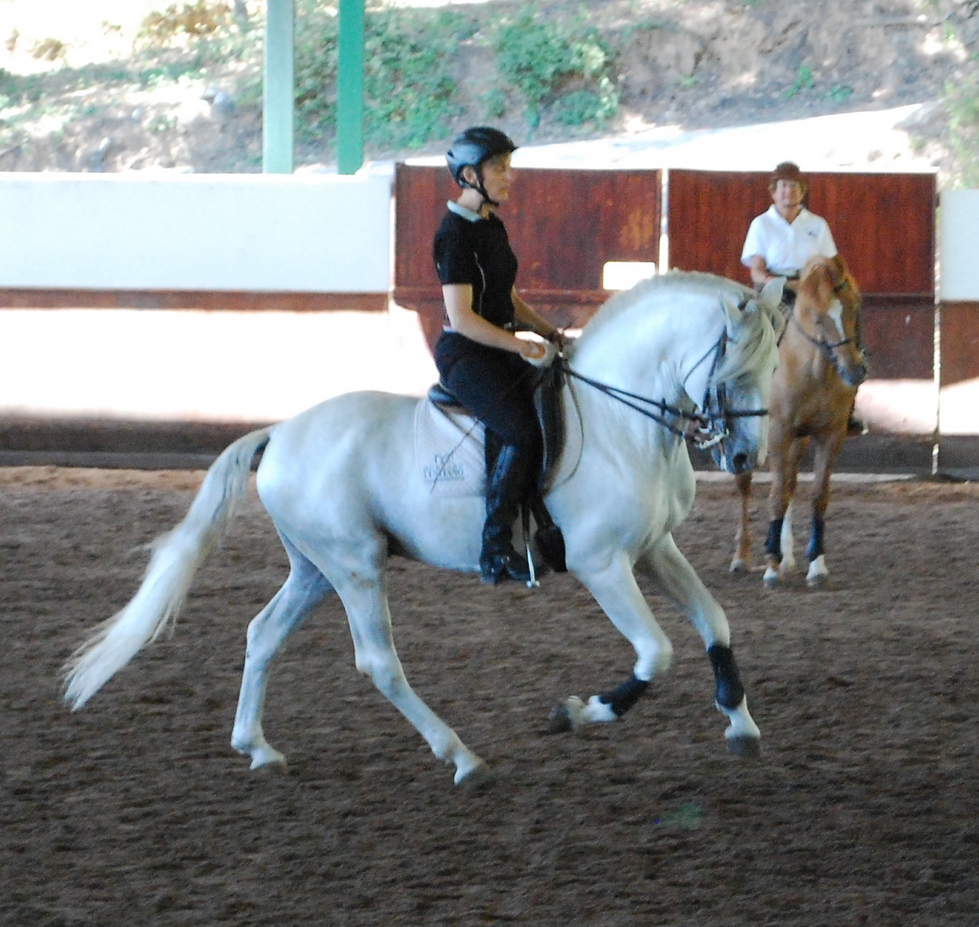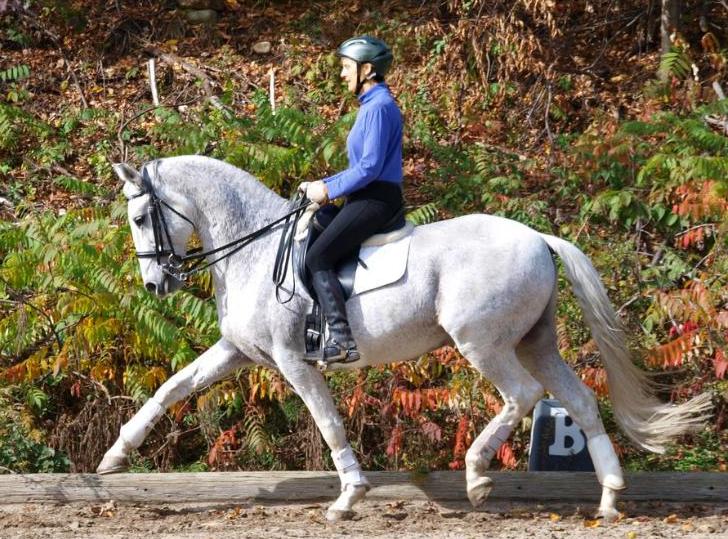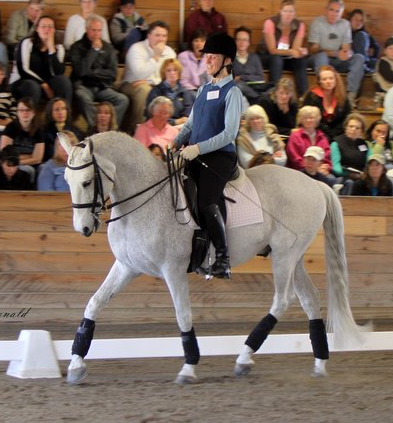 IN HER OWN WORDS:



I was always a "horse crazy" kid, and one year, my best hopes were realized: I was given riding lessons as a birthday present!! I was thrilled and devoted. After a couple of years of instruction, my parents decided to buy a pony for me. I joined the local 4-H Club which had some very good horsewomen and teachers leading it. Before long, I outgrew my pony and took on not only larger, more capable horses as projects, but also some very young ones that needed training to saddle.

Through the 4-H Club and also Pony Club, I became a successful competitor both on the flat and over fences. I grew to be a junior leader and junior riding instructor in the 4-H, and for 3 years, was the president of the club. Among the club's leaders
was my mentor and first main instructor, the impressive Janet Read. Janet had been a protege of the famous Captain Littauer, and she also became a student of Robert Hall. She not only taught me a lot about horse training and introduced me to dressage, but she also trusted me with the training of her own young children, young horses, and friends who needed training for themselves or their horses. That is where I got my start. With Janet's support, I was teaching children and adults both inside and outside of the 4-H club, in my late teenage years.

The learning process has always been fascinating to me, and teaching has always been a personally rewarding experience. So after high school, I went to college at UMass Amherst, where I majored in Education. While I was at UMass, I was very involved with the equestrian program. There, I was an active member of all of the Equestrian Teams, and my curriculum included instructor training and equine science courses. Competing as part of the UMASS Equestrian Show Team in 1974, I won the Regional Open Equitation Championship for New England and New York, judged by Bertalan de Nemethy (respected international trainer and US Olympic Coach). I was also a member of the popular UMASS Equestrian Drill Team, which performed at the Eastern States Exhibition, and a competitor on the the 3-Phase Event Team.

After college, I continued to give lessons and train horses part-time, even when I held jobs in schools or other businesses. Eventually, I combined my horse skills and knowledge, with my business and teaching experience, and became the Program Director of Equine Management at Mount Ida College. There, I initially taught all horse-related courses. In order to teach the classes for prospective riding instructors, I had to further develop my understanding of rider body mechanics, and the theories and approaches from various equestrian masters. Likewise, in teaching the equine science classes, I had to intensify my knowledge of horse physiology. I believe the information needed to teach these classes and others, broadened my ability to help a wide variety of riders and their horses to this day.

After working 5 years at the College, I decided that my first love was to work one-on-one with riders and their horses. So I have been enjoying working as a full-time free-lance instructor, and giving lessons in general horsemanship, training, riding, dressage and jumping, ever since then. In addition, I continue to further my own education, by riding, training, teaching, and participating in clinics and lessons, with world-renowned instructors.

---Leslie